Demo cost is $100 to cover shipping both ways plus a 50% security deposit based upon saddle choice only. The security deposit is either applied toward purchase/order or refunded upon return of saddle in good condition. Click the link below to choose model and accessories. Please verify with me beforehand that the saddle you want is available.
If you live in ME, MA, NH, VT, CT, RI, NY, NJ, PA, DE, MD, VA, WV, NC, SC, GA, AL, FL, please contact Kim Pinello, our new east coast Ghost dealer, at https://www.gallopinggrape.com/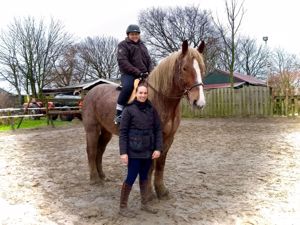 Request demo of a Ghost/Cavallin saddle. Please verify via email or phone that the item you want to demo is available or check
current inventory.
See accessory options
here.
NOTE:
For those of you on the east coast, we have a dealer closer to you! Kim Pinello of the Galloping Grape in Warrenton VA has years of experience with saddle fitting treed and treeless and enjoys making sure both horse and rider are comfortable. Kim is handling ME, MA, NH, VT, CT, RI, NY, NJ, PA, DE, MD, VA, WV, NC, SC, GA, AL, FL for now, that may expand later.
Also, please understand that shipping is roughly double to AK and HI so you are responsible for your own return shipping if you live in those states.