Ghost is offering a new option to their saddle line. All saddles can be ordered either Standard or Nobil. For those who want lots of customization and fancy materials and other options, choose the Nobil saddles. If you stick with typical choices and want to get your saddle faster, go with the Standard saddles. Here are some details to help you choose.
Nobil
1) always in high quality leathers of Julia or Nappa leathers which is more supple with lustrous color
2) ability to choose base and panels in matching or colors other than black
3) seat rim and other borders with piping in your choice of colors 
4) seat rim with studs or crystals included in price
5) brass rings an option
6) dee ring tabs in colors other than black
Example: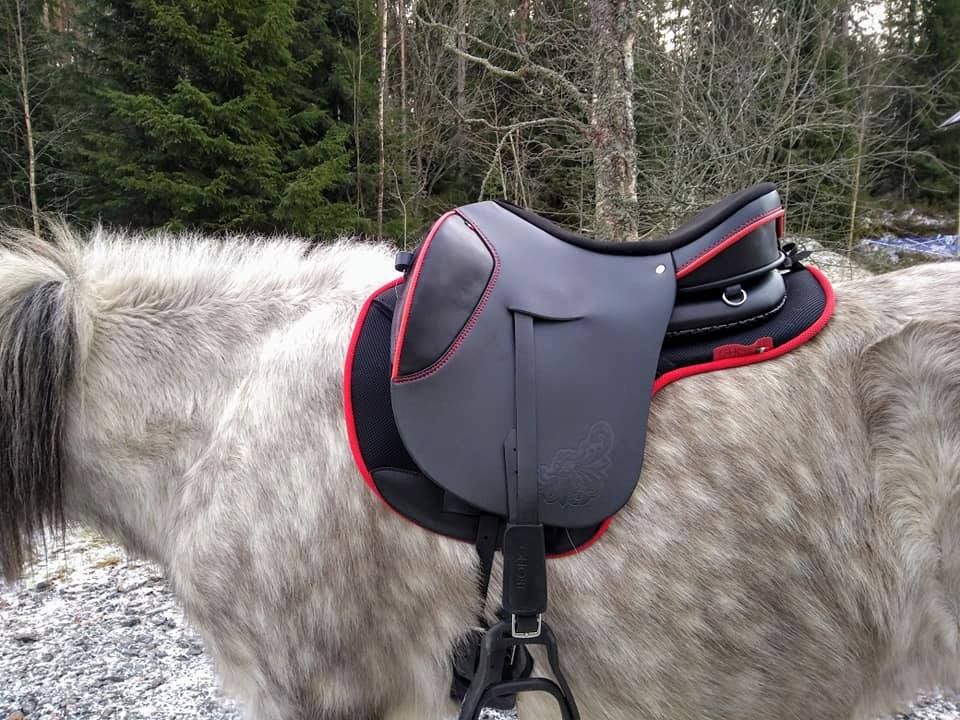 more pics coming later
Standard
1) all color/materials listed here except  Julia and Nappa
2) you can still choose multiple colors for the standard colors zones as well as extra dee
3) you can choose base and panels in other than black for an extra charge but your saddle will take longer
Most of the saddles pictured on the model pages are Standard.
Note: there will be changes as some things fall more logically into one category or the other, so check here or feel free to ask!