How to measure a dressage length girth for Ghost's long/dressage length billets - use a cloth tape or a twine and measuring tape to measure from buckle to buckle under the belly at the girth groove.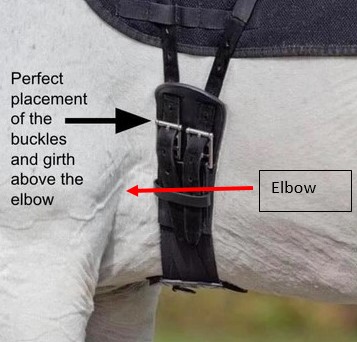 For those who have heard of Westip girths, which are popular in Europe, Ghost has teamed with Westip to make a custom elastic webbing with the Italian flag colors. The entire length is slightly elastic for comfortable grip to the horse. Great help if saddles slip front-back or side-side on your horse. These girths are also very thin, so if your horse is smaller or the saddle is likely to put the girth into the armpits of your horse, the Ghost Westip is a great choice. Girths are available in 5cm increments. 60cm is roughly 24".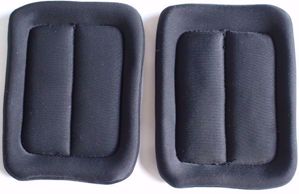 These slip on over girth straps if there is a bigger gap between the bottom of your pad and the girth (short flap saddles or larger horses). They can also be ordered with the top layer to match your saddle color. Backing options are neoprene, black, brown, or white wool blend (or exclusive sheepskin, but that's really more for show than practical use and typically order along with either a zalea or Cagliari/Maremma saddle.)
Sold as a pair.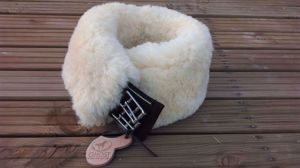 Medicinal sheepskin cover for the Westip girth. There is a slot for the center dee for breast collar attachment. Available in natural (medicinal) sheepskin, and black, brown, and white wool blend. Very limited quantities in stock because of the wide variety of girth lengths, so it's likely we'll have to order.